Learning Through Play
Let your child dive into the world of logical rail puzzles, boosting their cognitive development while having a blast. PuzzleRacer™ actively engages children in intellectual challenges, enhancing their imagination, logical thinking, and problem-solving skills with every track they build.
Themes Galore for An Adventurous Playtime
Choose from an array of exciting themes including dinosaur, ocean, land, and space. These diverse themes plunge kids into different adventurous scenarios, enriching their playtime and fueling their storytelling skills.
Not Just A Toy, It's the Perfect Gift
Searching for a unique and entertaining gift? The PuzzleRacer™ is the perfect choice for children aged 3 and up. Ideal for birthdays, Christmas, and other special occasions, it's more than a gift; it's an investment in fun-filled learning and precious family time.
🚗【DIY Assembling Electric Trolley】 Encourages creativity as children can design their own track layouts and experiment with different configurations.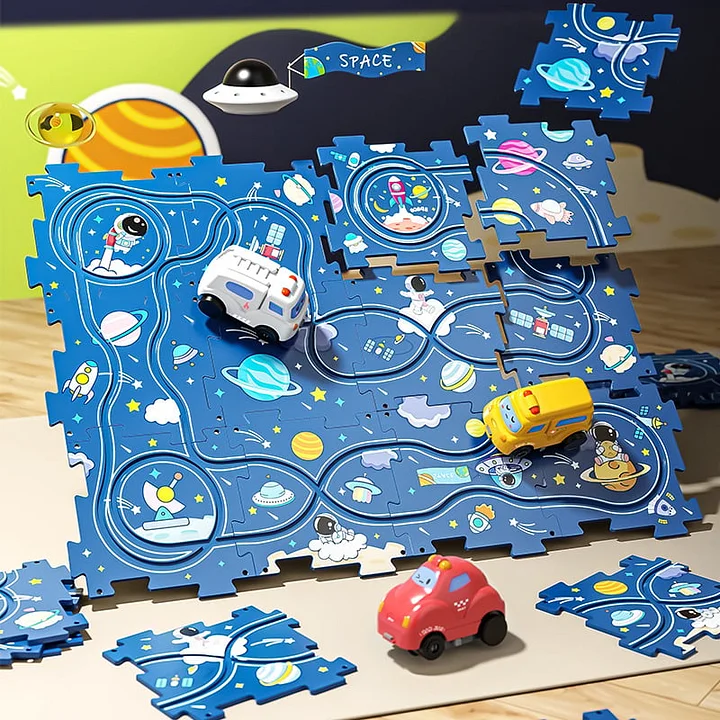 ❓【Brain Teaser Puzzles】 With different brain-teasing challenges, the logical rail puzzle kit involves kids' development of imagination, logical thinking, and problem-solving skills.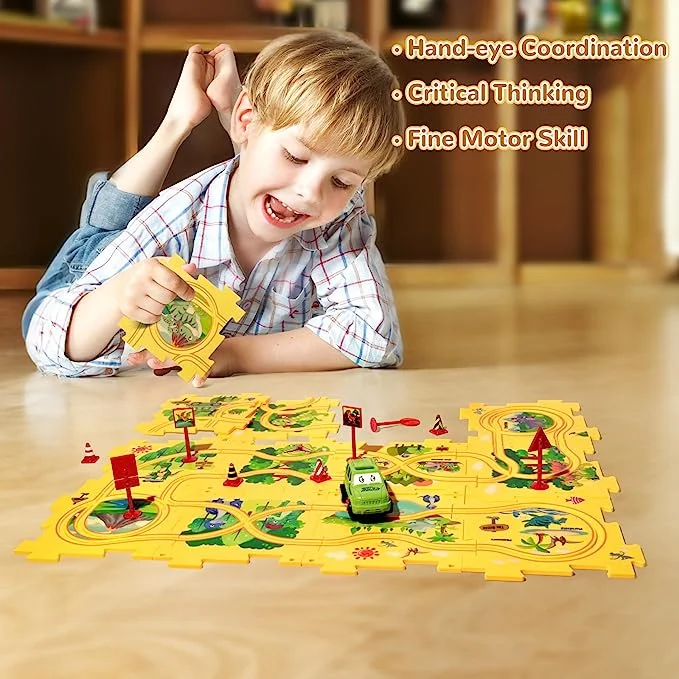 🥳【Multiple ways to play】Each puzzle track set can spell out a variety of puzzle modes for any combination, freely disassemble and spell out the track mode you want.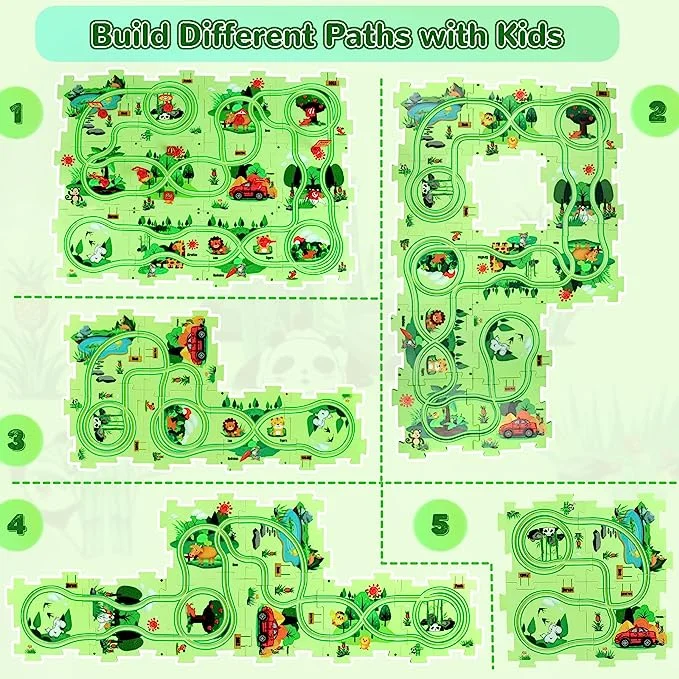 ✨【A Variety of Themes】Dinosaur, ocean, land, and space themes for you to choose from. The car toy set includes a variety of tracks, loops, and ramps that can be easily assembled to create exciting racing adventures.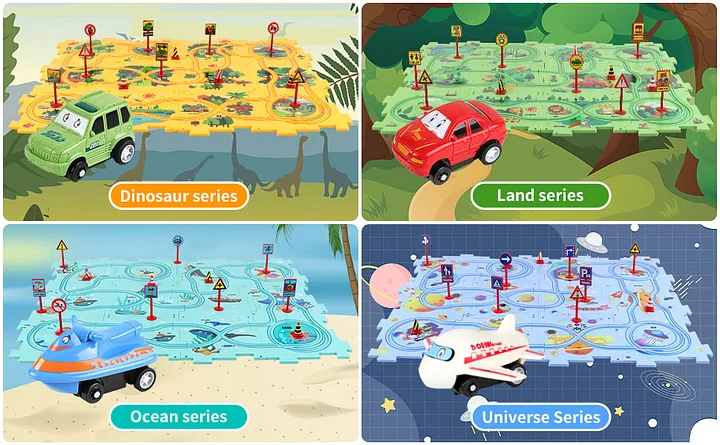 ✅【Durable and Safe】The puzzle board games are made of high-quality ABS and have burr-free polished smooth edges and corners and are safe for kids to play.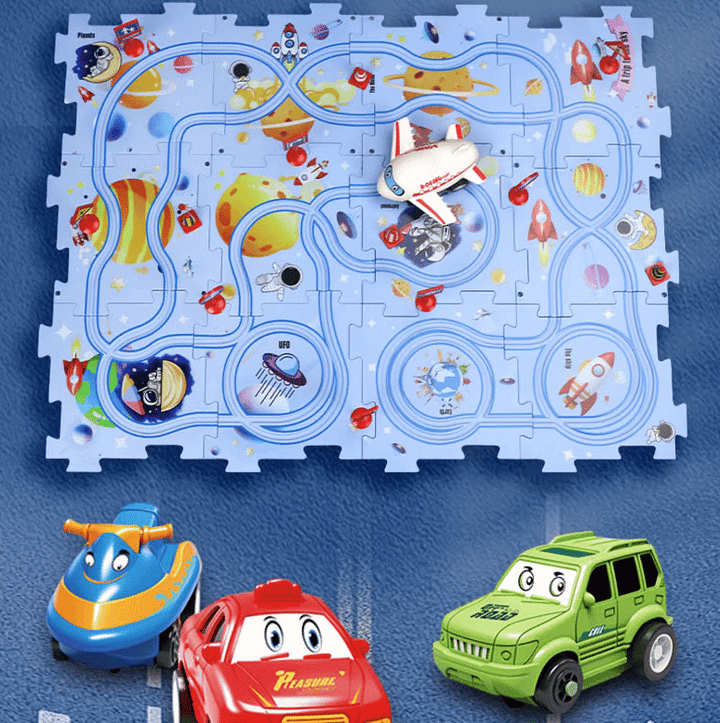 🎁【Perfect Gift for Kids】The fun games can be the favorite gift for 3 up years old boys and girls.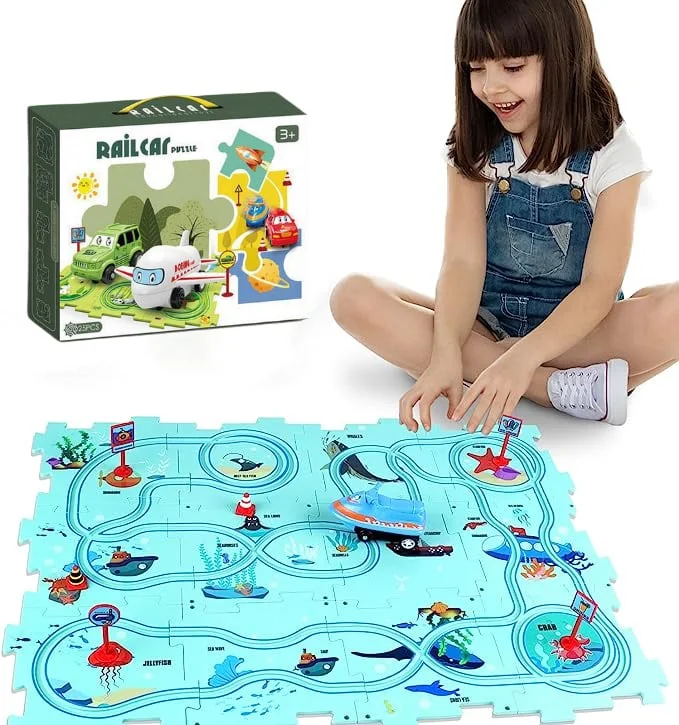 Product Dimensions 19.49 x 14.96 x 1.77 inches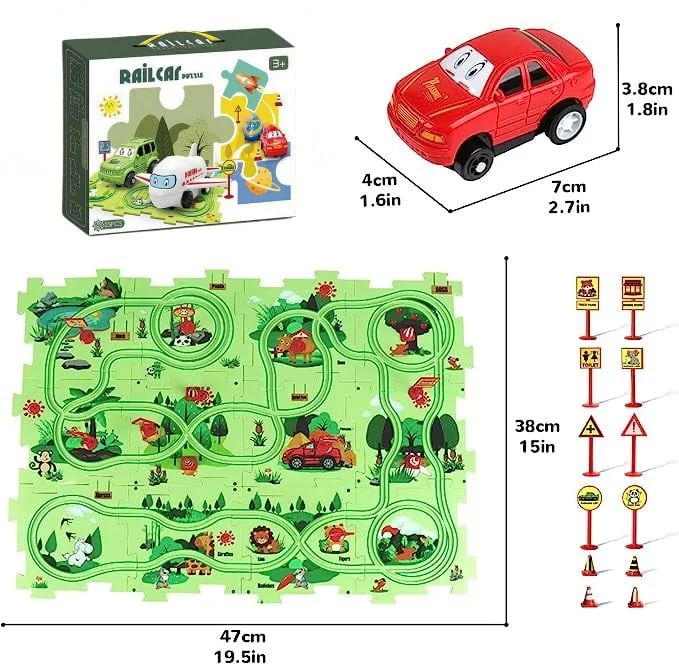 PuzzleRacer™ Kids Car Track Set