GET YOUR CHILD'S SKILLS IMPROVED FROM HOME
Is your child spending too many hours in front of the screen?

Our Busy Sensory Board satisfies children's curiosity. The toddler can practice self-repetitive operations to enhance knowledge and ability.
This sensory toy can keep your little ones away from electronic products and is also appropriate for autistic kids.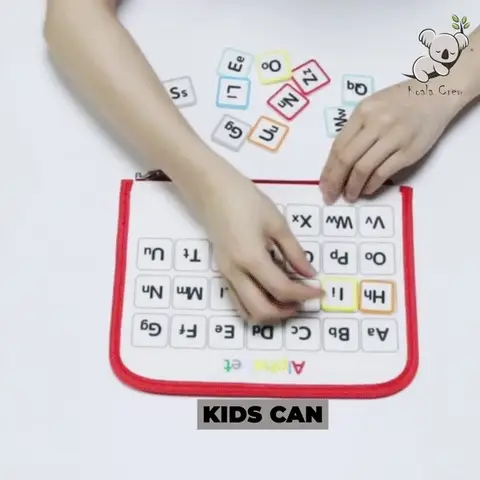 Child Learns Through Repetitive Play
Our Busy Sensory Board allows your children to learn through observation, thinking, and manipulation. This activity cultivates children's life skills, trains logical thinking, exercises the hands, and promotes kids' intellectual development.

It is our job to cultivate our children's cognitive, attentional, and learning abilities, as well as their visual, auditory, and tactile development.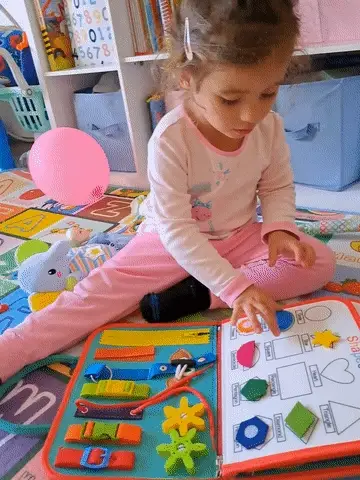 Trusted By 5,000+ Australians
Our Busy Sensory Board helps kids learn naturally through play, which assists your child in improving fine motor skills.

As recommended by Australian educators, not every child has super learning abilities, they need to learn while playing. Whether your kids are staying at home or not, we believe that this sensory board will definitely enable your child to enhance their learning ability during busy play.

Join over 5,000+ Australians who have had their lives changed and have come to love learning through play with our Busy Sensory Board!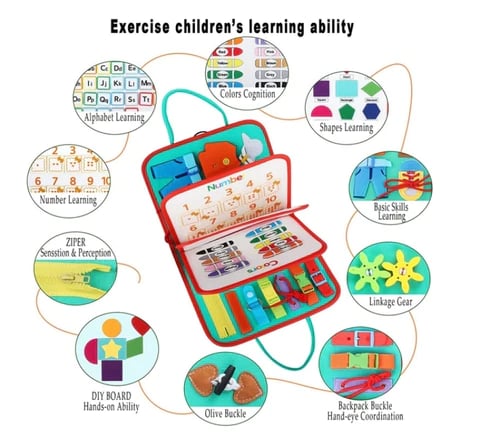 Benefits Of The Busy Sensory Board
✅ Designed To Avoid Overuse Of Screen
✅ Kids Learn Life Skills
✅ Increases Hand-Eye Coordination
✅ Proven To Help In Child's Motor Skills
✅ Teach Your Child To Stay Focused
✅ Learning Through Play Toy
✅ Best Game For Toddler Travel
✅ 5,000+ Happy Australian Customers
✅ Australian Owned, Operated & Shipped Locally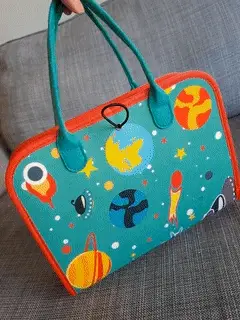 Features 7 Different Fun Activities
There are seven different activities on our Busy Sensory Board: Shapes, Alphabet, Wipeable Draw, Colors, Math Matching, Space Puzzle & DIY and 2 Basic Life Skills.

It is considered a Montessori toy for children 2+ years old to focus on, like matching the coloured shapes. With this activity, the brain becomes more sensitive to the repetitive integration of information. It is a fun, relaxing, and educational toy.

Perfect Toy To Play Together
The children see the content of the board through the brain, integrate the visual information, and then issue an instruction for the hand to paste the corresponding answer.

Keep your kid busy and it will give you free time to do other things.
Feel Safe With A 14 Day Money Back Guarantee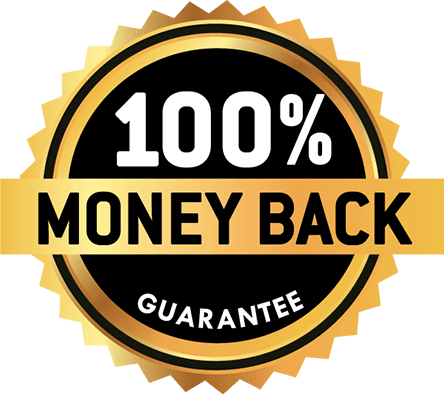 Feel safe with a 15 Day Money Back Guarantee -If you are not satisfied with the goods received, please contact us within 15 days after receipt, we will give you the best help!Please don't worry!
Specifications Of The Busy Sensory Board
Material: Felt Cotton
Size: 45cm x 28cm
Suitable Age: for 2+ Years Old